THE LEARNING PATH "TREASURES OF PIŠECE"
  Treasure is the path you walk on, not the destination. 
(P. Coelho)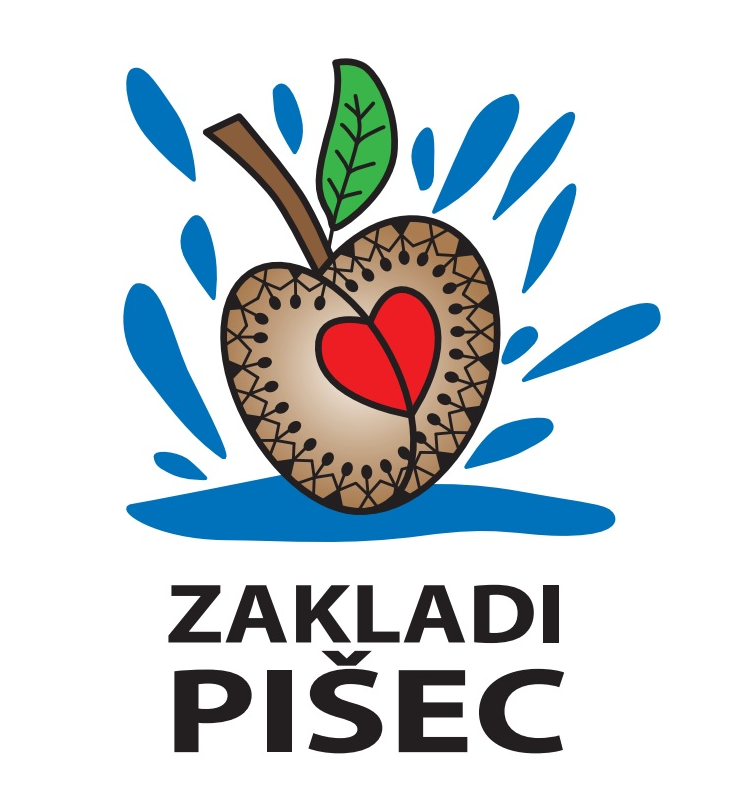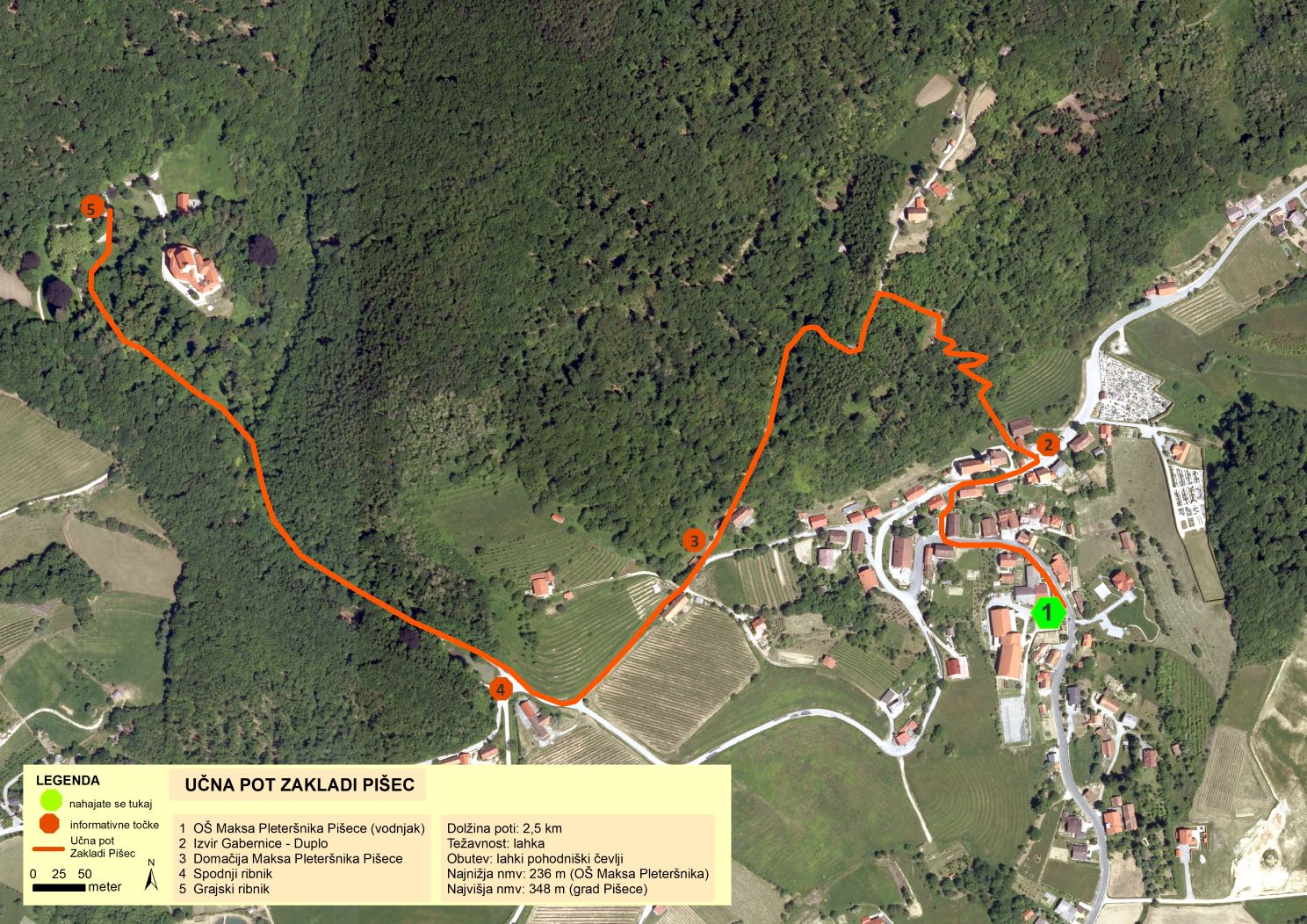 THE LEARNING PATH "TREASURES OF PIŠECE"
… was made within the Erasmus+ KA210 project titled Competent for teaching in nature – modern teaching approaches. With the project, we wanted to invite pupils, teachers and all the visitors into nature and encourage them to get to know the natural and cultural heritage of our hometown.
The path leads from the town centre, past the memorial to fallen fighters, then through the forest along the path called Steps for health, knowledge and dreams. The last part of the path goes past diverse hills and then along the bed of the castle stream to the castle.
Pišece is a small town on the outskirts of the municipality Brežice. It is located on the southern slope of Orlica (697 m) at an altitude between 200 and 275 m. The beauty of the landscape is in its forests, meadows, vineyards and orchards. The town is located within the Kozjansko and Obsotelje biosphere zones and is a part of the international network of biosphere zones within the UNESCO programme Man and the Biosphere.
Maks Pleteršnik Primary School is an important place in the town.  Schooling in Pišece has a long tradition, as here, classes began in the far year of 1812. On the Avenue of Pišece Schools, which takes us through the history of education, are five sculptures, each located at the place where teaching was organized in the past two centuries. A note about this can be read at the present school entrance. It has been opened to pupils since 2002, and a few years before became part of the UNESCO family of schools, which we are particularly proud of.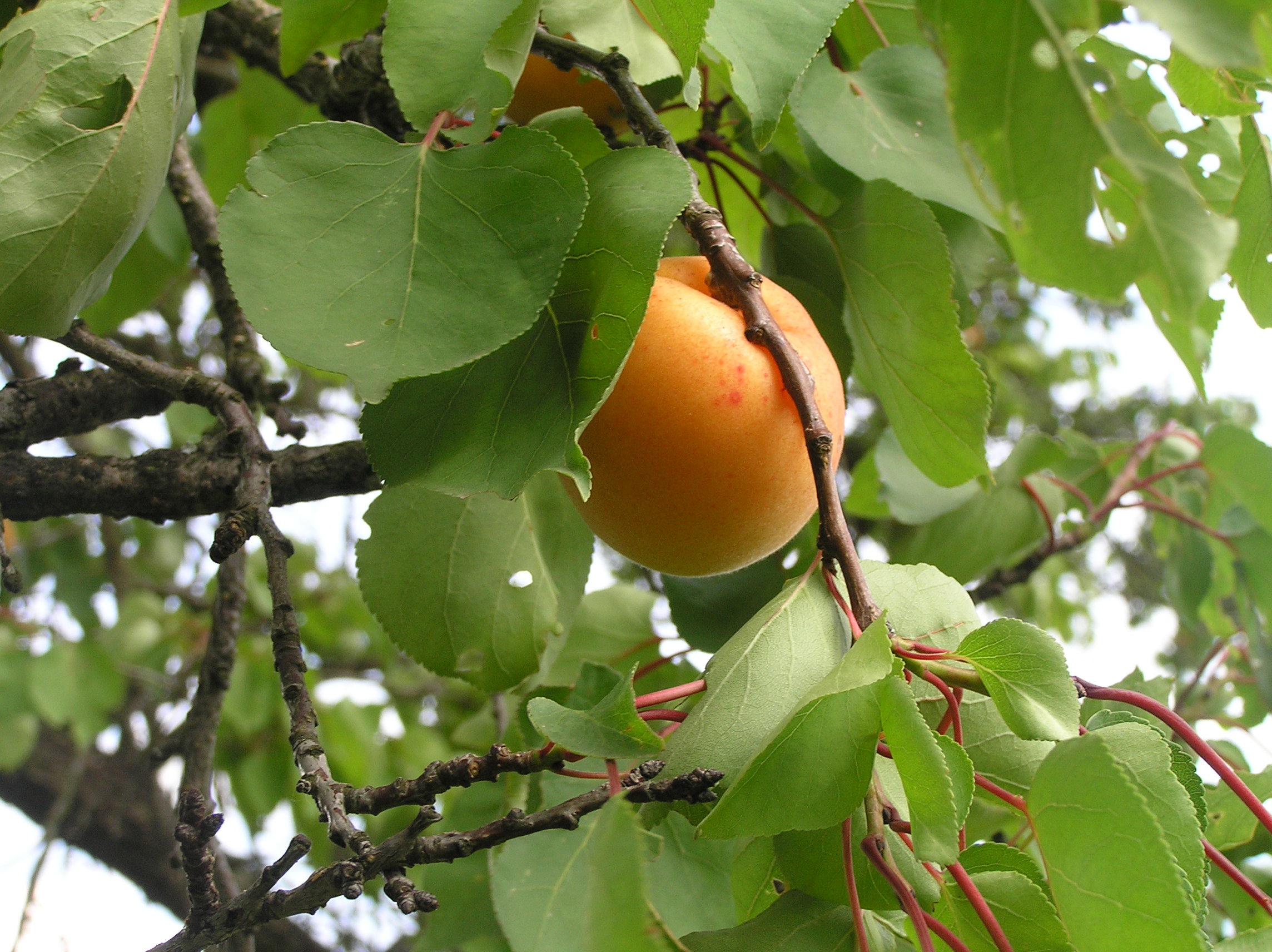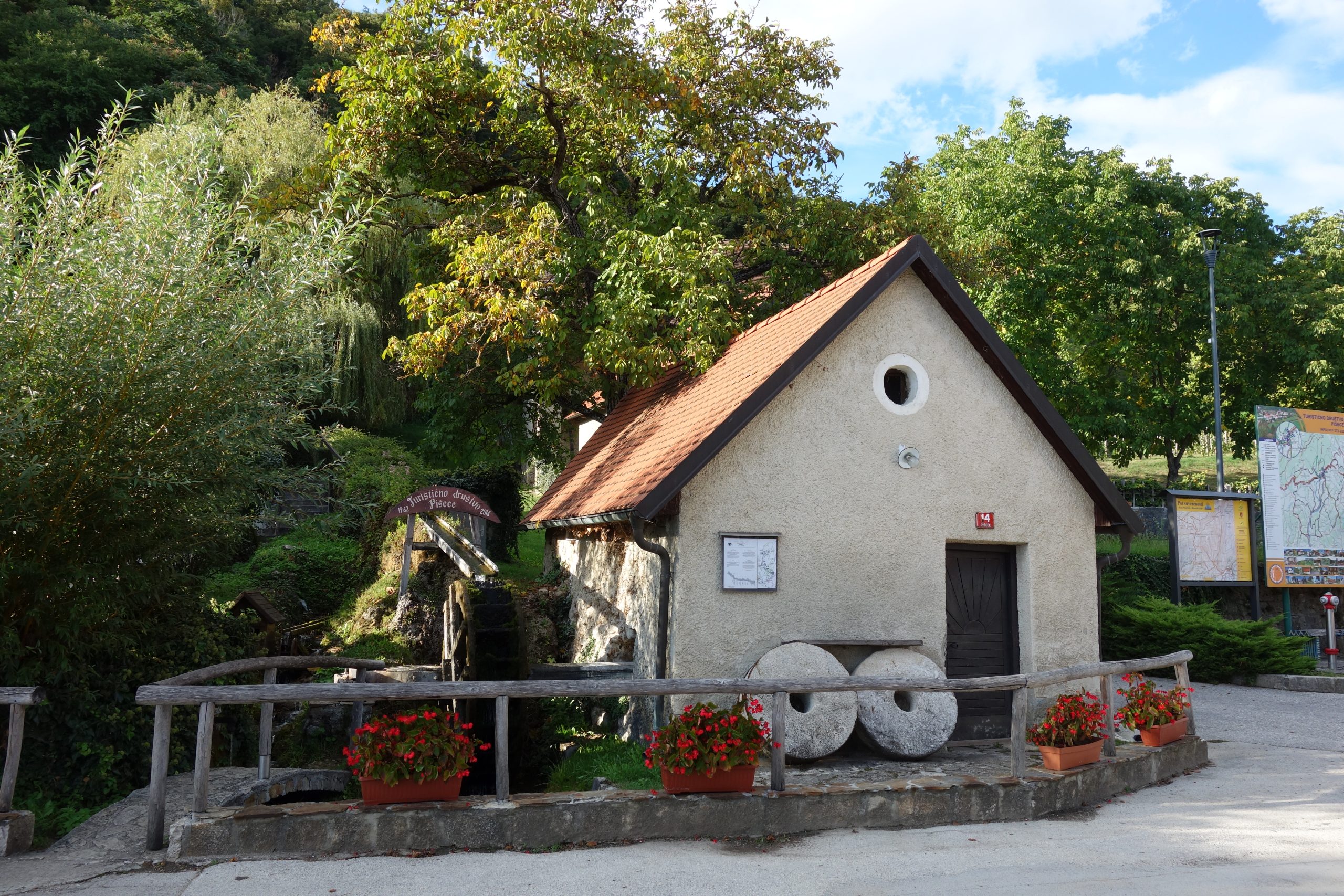 Since 1933 the primary school has been named after Maks Pleteršnik, a famous linguist and author of the first Slovenian-German dictionary in our country.
Near the Gabernica spring stands the oldest building that was built as a school. A renowned art historian Špelca Čopič (1922–2014), leading expert of the 20th century Slovenian sculpture, and a physicist Milan Čopič (1925–1989), one of the pioneers of reactor physics in Slovenia, were born in it.
Several innovative projects were also born at the school, all of which went beyond the local framework: Coloured Slovenian language, international camps Moving boundaries, the Blue chair.
ON THE WAY TO DISCOVER THE TREASURES OF PIŠECE WITH THE KNIGHT OF PIŠECE
Embark on a journey of discovery with the knight who once lived in Pišece Castle and is the custodian of the treasures here.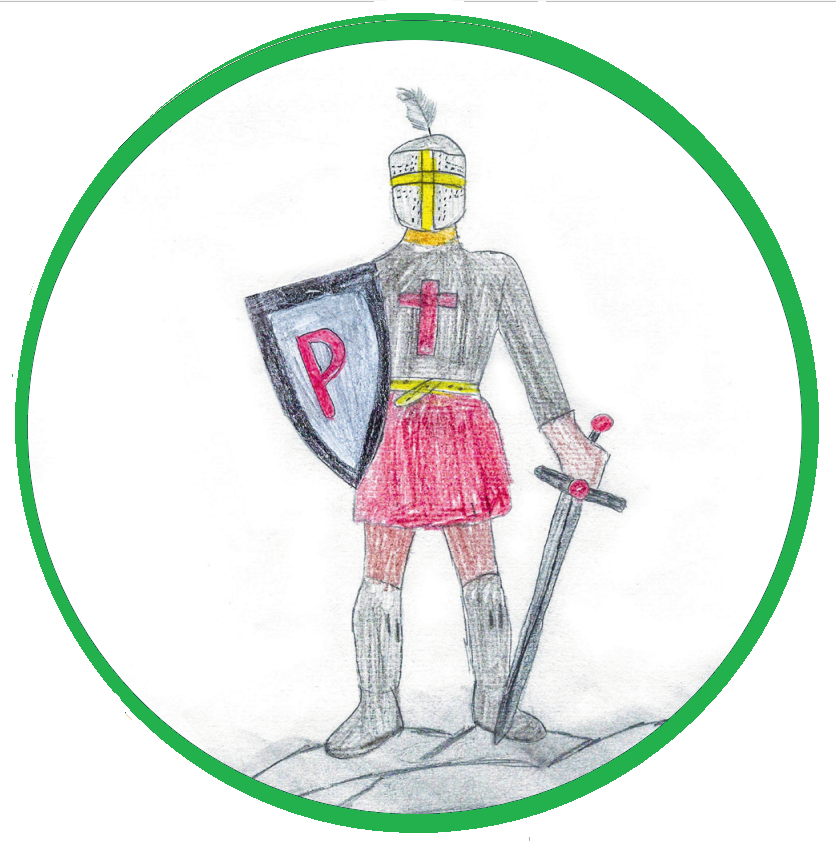 There is a challenge ahead of you. Hidden in the shuffle are words that are culturally and naturally connected to Pišece. Form at least 8 words and photograph them, as you'll need them at the third stop. Continue your journey by following the village stream and find its source.